HOW DOES IT WORK?
Once you've contacted us, we talk about what will happen next, perhaps a meeting to go through things… how would this suit you best?  
Would you prefer a meeting at your home, at our office… or an online talk via Zoom?
When we get together, we talk about what you need, so we understand your aims, then we can suggest various options to enable you to achieve your goal in the best and most cost-effective way – This is about your priorities and needs above all else.
Wills, various Trusts, Lasting Power of Attorney and Inheritance Tax planning, just some of the things that we can go through.
We can help explain options for digital data storage that will ensure that all personal and sensitive data is securely stored for you to access during your lifetime and then by your executors when the time comes.
It's good to know that we also provide a Free Will and EPA/LPA review service.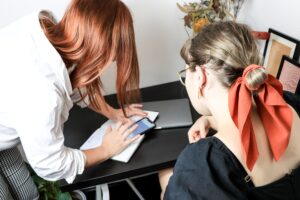 What should you expect on the day?
We will confirm your identity and mental capacity

Establish your aims, offer advice and options for you to consider

We evaluate your estate by asking a series of questions

Identifying any problem areas or priorities for you is key during this one to one

Options, costings and payment plans are all something we explore

If you are happy to proceed after we've gone through matters and our terms of business, we ask you to sign the terms and confirm the cost of the service provided

Your agreement and signature is needed to commence our business

We organise a credit agreement if appropriate

If we need further information, we identify a time scale and method for working with you on that

Our notes from this meeting are confidential and retained for our reference

You have a 14 day cooling off period under the Consumer Credit Act 1974 from our initial meeting to change your mind – NB: If there is a requirement for us to expressly prepare documents within 14 days, we are able arrange this.

 

We aim to post draft documents to you within 14 days of this initial consultation

You would then return to us the draft(s) with your signature within 7 days of receipt

Once we receive the draft(s) from you, we draw up the final paperwork and arrange attestation within 7-14 working days, again in a way that suits you.

 
If you have a complex or straight forward Probate or Estate Administration situation and need to discuss certain matters however big or small the query is, we are on hand to assist.
If our help is needed, we will give you a quote for costs of administrative services prior to carrying out any work – however big or small.
Our professional/trustee handles this and aims to complete the operation as swiftly as possible, keeping you fully informed of progress at all times. Our service offers a substantial cost saving over the traditional banks and solicitors rates. 
Typical costs start at £65 per hour or, can be calculated at 1.50% of the gross estate value, dependant on complexity plus usual disbursements and VAT where applicable.
We also offer competitive Insurance cover for unoccupied properties.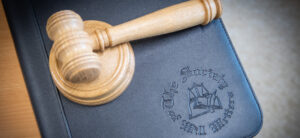 Email us at: wills@allwillsandtrusts.co.uk
During this period of Covid-19 Lockdown in some areas, we are open for business but we are observing the current social distancing rules. Due to reduced staffing levels you may be asked to leave a message during working hours.  Initially please contact us by telephone, 01283 566133 or email, wills@allwillsandtrusts.co.uk with your enquiry and we will respond as quickly as possible.*
Tel: 01543 423600 or 01283 566133